Emily + Mark @ Roundhouse at Beacon Falls
Raisa + Jeff @ Studio 450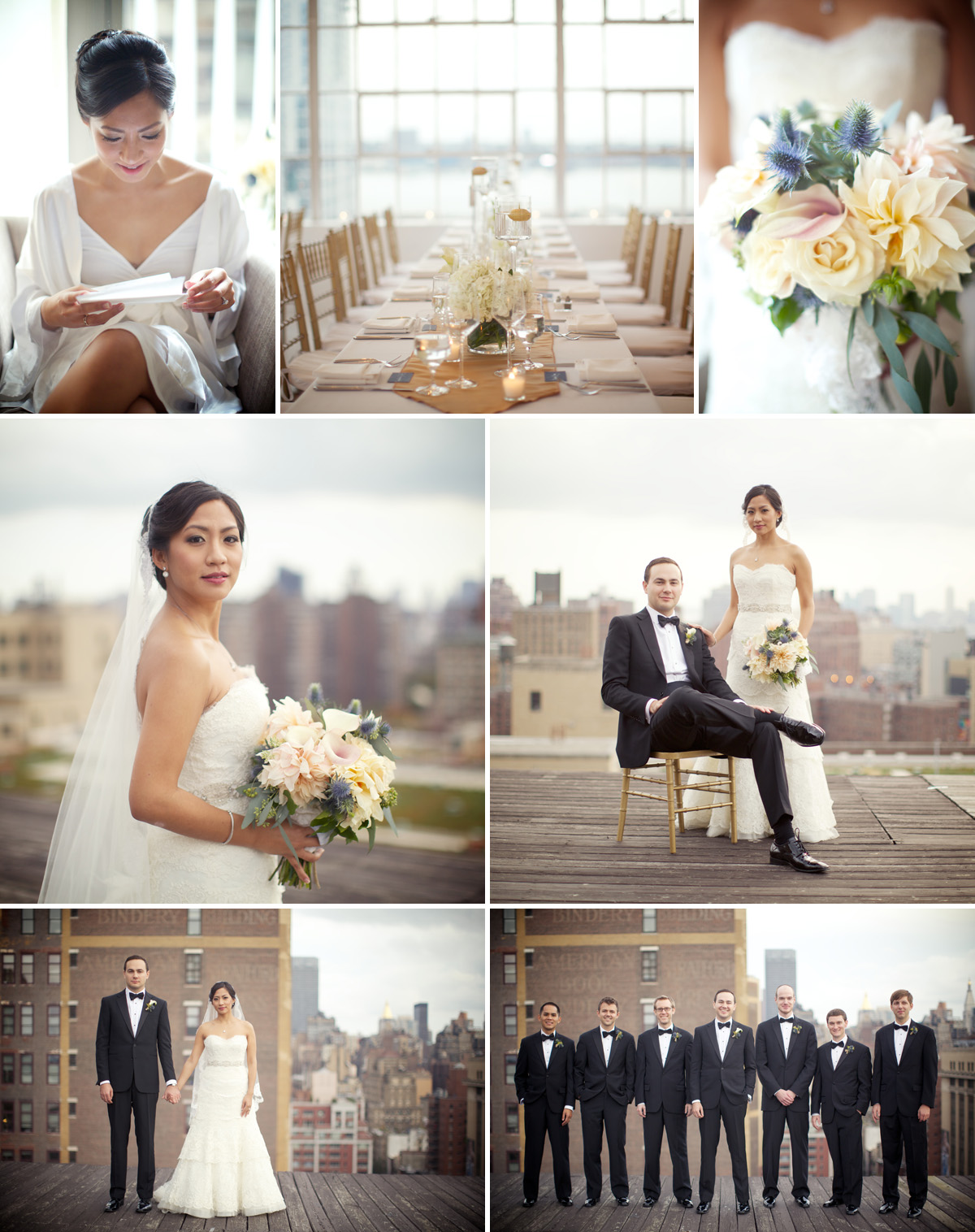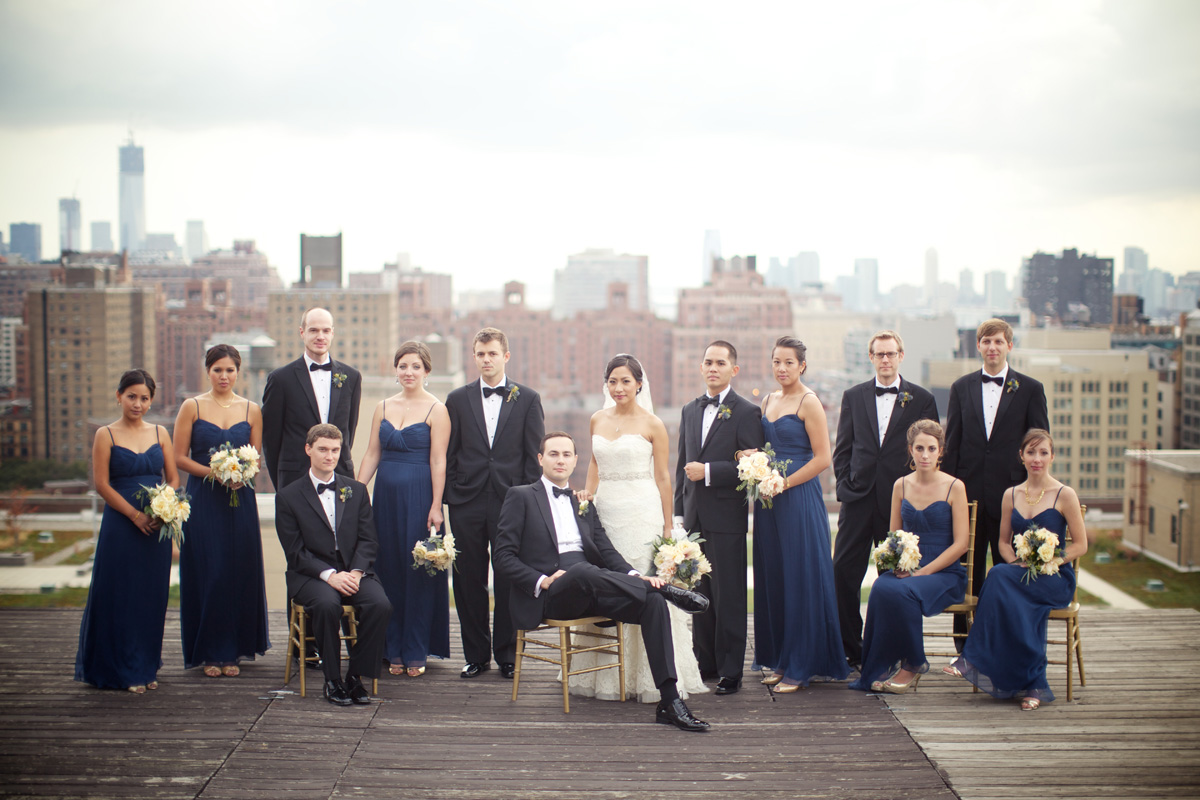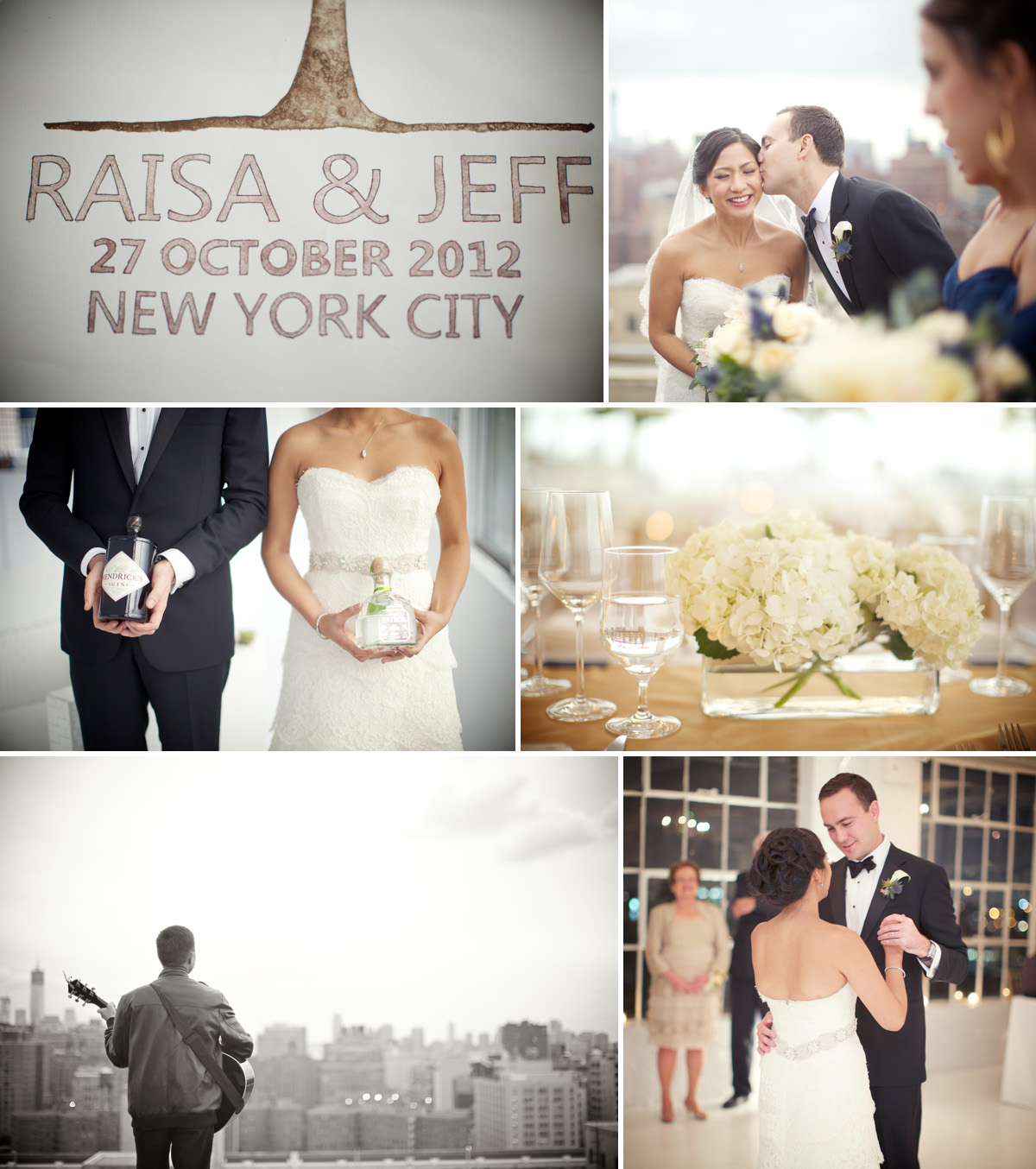 There's Something About Old Chairs
Adam and Eric, shot by Guy, this past weekend at an antique rental shop in Bushwick. Patina, we'll be back!
Featured in today's New York Post
Two fantastic weddings that we were so happy to photograph were part of a feature in today's New York Post. Shannon and Chris, photographed by Laura and Guy, and Shannon and Ed, photographed by Ben.
Welcoming Guy Ambrosino
With this beautiful wedding from Lerici, Italy, we would like to welcome Guy—officially—to the Weddings by Two team. Note, Guy is not actually new, in fact, none of us at Weddings by Two would be here if it weren't for Guy, but we'll have to explain that later. What is most important to say about Guy is that no one in the history of the world who has met Guy has not fallen in love with him and what he produces as an artist. He could scribble on a piece of paper and hang it up on the wall and you would want to buy it for untold amounts of money.
Simply put, Guy is an artist, through and through. I don't know how else to explain it, trite as it may sound. In this case, it is true. I (Laura) have known Guy for almost 15 years, longer than I have known my Weddings by Two co-founder and husband Ben, and I love nothing more than seeing what Guy is making lately. It could be photography, it could be painting, drawing, a garden, or a house renovation. It will always be beautiful, thoughtfully constructed, and not what everyone else would have done. It will be better.

Here he is, below, with Cynthia, the bride. If you meet Guy, you will want to be hanging out with him just like this.

Soon we will post a few images from his upcoming book, Coming Home to Sicily. I have to mention this because it is just one of Guy's latest ventures, and a stunningly beautiful book that he and his wife Kate Winslow (writer, editor) produced with Sicilian chef Fabrizia Lanza.

For now, here is the wedding, and a little history. Cynthia grew up all over the world, but mostly in Milan. One weekend, she took a trip to Lerici, a lovely coastal town on the Mediterranean. Fast forward 15 or so years: her parents retired in the countryside outside of Lerici, and she and Arvana decided to get married there, at Villa Marigola, which sits on a hill overlooking the sea.
Cynthia and Arvana met at work in NYC, keeping their dating secret for a few years. They are creative, warm, welcoming, and stylish. Arvana is pulling off Prada like Prada himself, if Prada were a man, but I just found out through Wikipedia that Prada is a woman, so never mind. Anyway, you get it.
We start with the rehearsal dinner.
Next, the wedding.
The weekend ended with brunch by the pool. Italian espresso and cappuccino—yum.
Style and Substance
It was without surprise that I fell for Rebecca and Bianca on their wedding day. I had fallen for them a long time prior, at our meeting. So sincere. One of the most remarkable couples I have met.
What I did not know was that Rebecca, an acclaimed professional dancer, had recently been featured on the cover of Time Out New York's "Most Stylish New Yorkers" issue. So when I walked onto the lawn of their pre-ceremony garden party at Mount Tremper Arts, and saw all their guests, I was a little unprepared—for the style. I had two quick, passing thoughts: 1) I swear I have a really cool tattoo that you can't see; and 2) I need a really expensive pair of sunglasses to hang with this crowd.
On a more profound note, Rebecca and Bianca's ceremony, delivered by a family friend of Rebecca's, was one of the most touching and emotional that I have heard. Ladies, congratulations to you. It really does feel like a privilege to be present at such a meaningful moment in people's lives.

Side note: Nice DJ-ing by your friends. I've added the Black-Eyed Peas' Hey Mama to my playlist and feel just slightly less like I need those glasses after all. 'Cause, you know, I've got soul—on the inside.
The ceremony, up a hill and through the woods….
Rebecca, Bianca.
The party!
From Rebecca and Bianca: Our various communities came together in full force to make our wedding happen. Essentially every person involved was a close friend or family member, save one. Laura was the only "wedding vendor" we called upon from outside our group of friends, the only person onsite we didn't already know! We are so happy about this decision. Laura integrated herself seamlessly into the festivities, and several wedding guests have since commented that they felt she was somehow everywhere at once. Now that's exactly what you want from a wedding photographer!


Tina Fey in our photobooth!
Let us count the ways we love Tina Fey. Or let's keep it simple: Woman. Powerhouse. Smart. Funny. Beautiful. Here she is in our photobooth this past Monday for the Sadie Nash 10th Anniversary Party. The New York City-based Sadie Nash Leadership Project aims to strengthen, empower, and equip young women as agents for change in their lives and in the world.
"Everyone Loves Canteens"
True. Especially when you receive one in the mail by surprise, early on a Monday morning, stylishly packaged with a little field notebook, twig pencil and thank-you card. Such as we did yesterday from Lindsay and Zach, who flew Ben out to their wedding at Evergreen Lodge in Yosemite this past summer.
Their thank-you reads:

"Dear Ben, Thank you so so so much for the absolutely beautiful pictures! We are extremely happy with them and can't believe we looked that good! You. Are. F***(*&ing. Awesome. (Excuse the language). You made the whole process super easy and painless, which helped since Zach was sick and heavily medicated. In other words, we had a great time with you. Please take this small gift as a token of our appreciation. Everyone loves canteens with random people's names on them, right? Hit us up if you're ever in Portland or if you're in LA and want to watch a taping of "Conan" (Lindsay works there—we don't just offer tickets to shows). Thanks again! Zach and Lindsay"

Thank YOU, Zach and Lindsay. One for sending Ben to California, about which Ben has been known to say he could shoot a wedding with his eyes closed. No offense to any California photographers who might be reading this, but that light and landscape are a little unfair to the rest of us. Over the years, it's possible we have expressed some disdain for the injustice that is California wedding photography. We MIGHT have said, "my dog could have shot that wedding." Which brings us to point number two. Thank you for bringing your cutiekins dog, who's giving a seminar on poise, below.


Last point, thanks for being stellar people—not only beautiful and easy-going, but also unafraid to use expletive language in a thank-you card.

Here are a few panoramas from the weekend. Oh, California (we hate love you)!
Unplanned Abbey Road
Pulling it off like John, Paul, George and Ringo themselves! Totally by accident. And other fun moments in Jersey City. With Mary and Lev's skateboarding crew, shot by Chris.
Now and Then
We love seeing couples we've photographed, a year or two later, at another wedding. Here is Heather and James, more beautiful than ever, now (at Liz and Adriel's Foundry wedding). You can find them at their own wedding, then, here.
We still reminisce about Heather and James. One for being ridiculously cool, beautiful, and nice. And two, for hosting a wedding with the most tattoos per guest-capita. To celebrate our fondness for ink, we showcase this moment from the dance floor (then).
Note: James is not actually the international celebrity that he appears to be. He's actually a ridiculously smart research scientist. And Heather—goodness gracious Lord Almighty! Someone get that lady a movie contract.